Archive for the 'The Bull Rider's Secret' Category
The Bull Rider's Secret by Marin Thomas
Rodeo Rebels Book 2
Publisher: Harlequin American Romance
Genre: Contemporary Romance
Length: 224 pages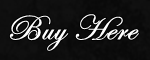 Review Copy Obtained from Publisher Through NetGalley
Summary:
Brody Murphy lives one day—one ride—at a time. No home, no responsibility, no one depending on him. As long as the bull rider keeps moving, he can keep it that way. But when Brody meets Ricky Sovo and his mother, rancher Katarina, he finds himself lingering in one place for the first time in years.
Kat's unlike any woman he's ever known—feisty, stubborn and determined to make it on her own. But that independent streak has gotten her in trouble with a couple of local ranch hands. She needs Brody's help. Only, helping means sticking around, and that's not something Brody can do. For Kat makes him want more from life, more than he feels he deserves. She may be his only chance at accepting his past…but he's not sure he can ever stop running from it.
Grace's Review:
If you enjoy a book starring a sexy cowboy with a tragic past, a spirited single mom and a precocious yet exasperating teenage boy, then you are going to fall in love with The Bull Rider's Secret by Marin Thomas.
Brody Murphy has been drifting from rodeo to rodeo in an effort to avoid dealing with his painful past. He holds back from any personal connections with his fellow riders and dodges responsibility for anyone but himself. A chance meeting with teenager Ricky Sovo and his mom Kat proves to be life altering as Brody is forced to take a long hard look at his self destructive behavior.
Kat Sovo is a hard working single mom who is trying to land a job that will finally allow her and Ricky to put down roots in one place. Kat is a self confident and self sufficient woman whose past relationships have proven vastly disappointing. Grateful for Brody's assistance, she struggles to keep an emotional distance from the recalcitrant Brody.
The Bull Rider's Secret is a complex novel that deals with some substantive issues in a realistic manner. Brody, Kat and Ricky are lifelike characters who are grappling with real life problems. Ms. Thomas deftly reveals their strengths and weaknesses making them incredibly well-rounded and three dimensional.
The Bull Rider's Secret by Marin Thomas is a vibrant and well-written novel that is as joyful as it is heartbreaking. Appealing characters and a compelling storyline are a winning combination in this heartfelt and charming romance.
Rated 4 Gold Crowns by Grace!