Archive for the 'Can't Stand the Heat' Category
Can't Stand the Heat by Louisa Edwards
Publisher: St. Martin's Paperbacks
Genre: Contemporary, Romance
Length: 368 pages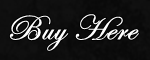 Summary:
For sharp-tongued Miranda Wake, the chance to spend a month in Adam Temple's kitchen to write an exposé is a journalistic dream come true. Surely Miranda can find a way to cut the hotshot chefdown to size once she learns what really goes on at his trendy Manhattan restaurant. The trouble is, she never expected Adam to find out her most embarrassing secret: this critic has no idea how to cook.
As for Adam, well, he's not about to have his reputation burned by a critic who doesn't even know the difference between poaching and paring. He'll just have to give the tempting redhead a few private lessons of his own—teaching Miranda what it means to cook with passion.
Hazel's Review:
Louisa Edward's debut novel Can't Stand the Heat is an amazing book for an author's first publication. I have recently discovered romance novels that are centered on sexy chefs to be really good. Head chefs tend to be egocentric, physically strong and very alpha men, and Adam is no exception.
When restaurant critic Miranda has a little too much of a fancy cocktail she throws down a challenge to Adam that neither one is really prepared to defend. With the aggressive encouragement of Adam's financial backer and Miranda's editor Miranda finds herself working in Adam's kitchen to research a magazine article that turns into a tell-all book. A bitter, dissatisfied employee feeds her all the gossip she wants to hear about Adam and his team. When Miranda falls in love with Adam and he with her, she rethinks writing the book but a falling out with him leads to the situation quickly spiraling out of the control of either of them.
There is a secondary m/m love story involving Miranda's younger brother whom she has raised since the death of their parents. Plenty of tension arises from the difference in age and experience between Jess and Adam's grill chef, Frankie, as well as the fact that Jess has not come out to his sister. She has somewhat inflexible dreams for Jess' future that do not include him being gay, working as a waiter, being in love with a bisexual man of dubious character, or dropping out of college.
There is an exciting sub-plot that turns into an attempted murder. While this was an unexpected twist it was thrilling and fit into the overall storyline perfectly. The ending takes a while to play out and had me turning pages trying to see how Miranda was going to fix all of the problems she had caused. It was an ingenious plan that at first appeared was not going to work but the book does end with HEAs for all, thanks to another extremely arrogant celebrity chef stepping in to help Miranda. The next book in the series will be Devon's story and I hope he is less condescending and more loveable because he is not endearing in this book at all.
I loved Miranda, who is a heroine that is organized to the nth degree but that is also her biggest flaw. I loved sexy in-charge Adam who knows what he wants. He is ready to drop it in a heartbeat if he gets a whiff of betrayal or disappointment but expects Miranda to doggedly go after what she wants no matter what, especially if what she wants is Adam.
Ms. Edwards has written a romance novel that is hot, hot, hot in the bedroom as well as in the kitchen. If Can't Stand the Heat is what she produces in her first shot out of the gate, I can hardly wait to tap into her growing list of books.
Rated 4 Gold Crowns by Hazel!