Archive for the 'Contemporary Romance' Category
Chica Bella by Carly Fall
Series: The Honor Guard
Publisher: Decadent Publishing
Genre: Interracial Romance
Length: 53 pages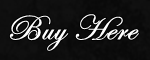 Summary:

Landon "Blackhawk" Walker is ready to get out of the Navy SEALs. He has seen and done enough, and can't wait to get to Cabo San Lucas, Mexico where three tasks await him: get back into civilian mode, take a boat out to the El Arco Rocks, and win back the heart of the woman he lost because of his career.

Maya Gonzalez has tired of the heartbreak that comes with Landon's deployments year after year. When he walks back into her life, she cannot deny her heart, despite her reservations.

As they lose themselves in each other and the beauty of Cabo, their passion is rekindled once again, but Maya knows that one phone call means deployment for Landon, putting an end to their reunion, and possibly their relationship.
Naunet's Review:
I was taken in by Chica Bella the moment I started reading this novella penned by Carly Fall. Ms. Fall describes the fragile love and trust of Maya Gonzalez and Landon Walker better known as Blackhawk because of his association of Navy SEALS. The theme of being in love with a Navy SEAL has a natural pull on my heartstrings because of my admiration of the work of the SEALs.
I was touched by Landon's reluctance and "fear" of reconnecting with his love, Maya Gonzalez, because of the lack of communication and covert activities of his demanding duties of secrecy. The reuniting in Cabo San Lucas, Mexico was so tender and sensitive, bleeding of apprehensions from two beautiful people.
Ms. Fall does an extraordinary job of bringing the reader into the storyline by wrapping up all sensory elements and the prior knowledge and understanding of longing for someone. The pain of not being sure if your lover is alive and what they are doing is palpable. As a woman, I connected with Maya's level of mistrust and pain when you don't know what is happening to your man or what he is doing living day to day without a word from him.
Landon doesn't know what to do as it relates to his relationship with Maya, but he can tackle any tough mission, withstand bullets, jungles, deserts, and bombs exploding around him. The thought of how receptive Maya will be when he re-enters her life is interesting because Maya is his missing magical piece of Heaven.
Maya waits in what seems to be an eternity missing Landon, his touch, his sparkling persona, and teasing manner along with making her feel so sensual and adored. In my opinion, this love between Maya and Landon is one that will never die regardless of the circumstances.
Ms. Falls' depiction of Cabo San Lucas is on the money and I enjoyed how she shared the activities in Mexico, interactions among characters, and dialogue and as she states the rapid fire of Spanish that can often take place in conversations loaded with emotions.
Ms. Falls' characters are fabulously sexy. Maya is breathtakingly gorgeous with a body built for sin and lust in the eyes of any man blessed to be in her presence.
Landon "Blackhawk" makes me want to scream with carnality. Those tight buns, abs and broad shoulders that appear to be capable of sheltering me from any storm are simply magnificent. Imagine touching the tattoo and the muscles surrounding it. Landon's body and heart will make most women's knees weak. Although he can't stop the rain or torn emotions, I could feel his energy which appears to contain the power to change destiny.
Ms. Falls does justice to the parental guidance and support when it involves Maya and Landon.
Chica Bella is a quick read and I found myself caught up in the strange set of circumstances Maya and Landon were thrust into as a result of his deployments.
If you enjoy a quick, spicy tug of war of emotions story with explosive loving making, then Chica Bella will please your palate with all of the rushing emotions and memories packed within its pages.
I look forward to reading more of Carly Falls' stories.
Rated 4 Seashells by Naunet!
Unbeautifully Loved by Emma Grayson
Series: Breathe Again, Book One
Publisher: Self-Published
Genre: Contemporary Romance
Length: 314 pages
Summary:

In three words I can sum up everything I learned about life. Regardless of the shit going on in your life, this fact still remains.

It. Goes. On

Lexie Todd knew these 3 simple words. They were her mantra. So, after dealing with years of abuse at the hands of her boyfriend and the father of her son, she knows what needs to be done. With help from her best friend Mollie, they go on the run.

After months of being on the run they finally find the perfect town to settle in. Unable to trust and always having her guard up, the last thing Lexie wants is to get involved with Lukas Gunn.

Persistent, annoying, bossy, over protective and extremely hot, Detective Lukas Gunn.

After an incident leaves her vulnerable, Lukas knows there's something haunting her. He's determined to find out, wanting to protect her and make her his. But Lexie is determined also. Not wanting to give up her past, she pushes him away. Repeatedly.

But when history repeats itself, will Lexie finally be able to trust those around her to keep her safe? Will Lukas be able to save her? Or will Lexie succumb to only knowing what it's like to be Unbeautifully Loved?
Excerpt:
Prologue
Meeting him changed my life. I never thought I'd meet someone who'd finally complete me like he did. Someone who finally made me feel whole and loved as much as he did. There's always been a void in my heart, a void I thought I'd never have. I was in love, deeply in love, the kind of love that only comes around once in a life time, the kind you don't want to live without and he didn't even know how I felt. I'd waited too long and I didn't know if I'd ever get to tell him.
The thought of him fizzled from my mind as my body shook from the cold under the thin sheet of a blanket that was wrapped around me. I was in shock, I could tell. I knew the signs. I winced as I moved; shooting pain licked my body in every direction. I knew a couple of my ribs along with my wrist were broken, and possibly something on my face, as pain swept over it and into my head. I raised my free arm up slowly, painfully, feeling my damp face as my hand found its way to the laceration on the side of my head, the source of only some of the pain. Unable to hold my arm up for much longer, it fell to the side throbbing and dangling off the edge of the bed. My body, it was beaten and bruised possibly more than ever before and I could feel myself slipping away, wanting nothing but to close my eyes and sleep, but it was the last thing I'd allow myself to do.
My mind was disoriented; I had no idea what day it was or how long I had been locked in this cold, dark place. Time was frozen, becoming nonexistent, and I was sure the days were just bleeding together. I thought about Finn and Mollie, hoping and praying they were safe because I didn't know if I was going to see them again. The thought of that was unbearable. My eyes watered, nose burned and I felt like I couldn't breathe.
Pull it together.
Think.
I didn't know where I was, why I was even here or what caused him to do what he did to me. I felt like my life, my being, was being sucked right out of me. The abuse had taken its toll on my body and I had no fight left in me. All hope that I had earlier was beginning to fade away.
The door creaking open brought me back from my thoughts, my eyes snapped closed at the light that followed him in. I wanted to pull my blanket up to hide myself and hope it would make me disappear but I couldn't and there was no point in trying.
Looking at him you wouldn't think any kind of malicious evil would consume him, but it did. It was written all over his face, in the grin he wore and the burning in his cold, dead blue eyes. A shiver ran through me as I thought of his eyes looking back at me, blank, filled with nothing but coldness and the brightness of those eyes forever gone. I'd never seen a pair of eyes so cold, or so hollow and dark, not even the pair I looked into years before compared to what I was seeing now.
He walked over to the side of the bed, no words said. His rough cold hands roamed over my hair down the side of my face and my body stilled as I wished him away. My eyes snapped shut not knowing what was about to come.
His hand slipped under the covers, gliding over my naked arm, stopping above my elbow, lingering there a moment before moving away and then my cuffed hand was free. His hand went back, gripping my arm tightly as he pulled me to a sitting position. Pain radiated through me as I let out a whimper. He pulled me to my frozen feet, my knees shook, feeling like they were going to give out, unable to support me. I felt myself sway to the side but his grip held me upright, tightly; his fingers dug into my arm, pinching my skin.
What's one more bruise?
He started to pull me towards the open door, my eyes squinting, trying to adjust to the light. I didn't know where we were going and I was sure it wasn't going to be good and for the first time I was wishing to stay in the hole. I didn't have any strength to fight him so I let him pull me, taking me wherever he was going.
Maybe I had it all wrong. Maybe it was meant to end here and meeting him, falling in love, having this emptiness I carried around finally  filled, maybe it was only supposed to be… temporary.
Life had a way of playing cruel tricks on you.
This I knew.
Boy did I know.
I no longer saw the future with him as bright, happy and full of love; it was suddenly now empty, numb and full of complete and utter darkness.
Tour Schedule
5/5/2013
5/6/2013
5/7/2013
The Readers Roundtable by Candlelight
5/8/2013
A Crazy Vermonter's Book Reviews
5/9/2013
Mrs Condit & Friends Read Books
5/10/2013
5/13/2013
5/14/2013
For The Love Of Film And Novels
5/15/2013
5/16/2013
5/17/2013
Almost Perfect by Susan Mallery
Series: Fools Gold, Book 2
Publisher: Harlequin (HQN) Books
Genre: Contemporary Romance
Length: 384 pages
Summary:

Back in high school, Liz Sutton was the girl from the wrong side of the tracks. Then she'd stolen the heart of the most popular boy in town, and their secret romance helped her through the worst of times. Until Ethan Hendrix betrayed her and everything they'd ever meant to each other. Devastated and pregnant, Liz left Fool's Gold, California—forever, she thought….

Now Liz must return to town and face the man who doesn't know of their son's existence. And this time she won't have the option of making a quick getaway. Ethan and Liz can't deny their passionate attraction, even after all these years. But will their desire be enough to spark a second chance at love?
AJ's Review:
Susan Mallery has penned a compelling, emotional story of second chances, betrayal, secrets, forgiveness of ones' self and others, but most importantly love. Liz and Ethan's story will take the reader through a myriad of emotions that range from anger, to denial, to sorrow, and ultimately to undying love.
Liz Sutton's typical day was turned upside down when she read a heart wrenching email from her oldest niece, Melissa. Fearful for the children, Liz quickly packs her bags, picks up her son, Tyler, and they return to Fools Gold for two reasons and two reasons only. To find out what happened to her brother and why her nieces were abandoned by their stepmother. The one thing Liz never planned on was running into Ethan Hendrix, the father of her son and at one time, the love of her life. When secrets are unveiled and old wounds are re-opened, will this couple be able to weather the storm?
Ethan Hendrix can't believe his eyes when he gets a glimpse of the woman who got away…Liz Sutton. But Ethan is in for a shock and as that shock manifest and the anger begins to flow, Ethan makes some stupid mistakes where it comes to Liz. There were times that I'm simply wanted to shake some sense into him. While it may seem they beat the situation to death, I appreciated that Ms. Mallery allowed the full depth and complexity of the situation come to fruition because life is messy and complicated and can never be quickly resolved and wrapped up in a nice bow. But as things begin to settle down and Ethan and Liz find some common ground, will his fear and stupidity ruin the tenuous bond that they've developed? Guess you'll have to read the book to find out.
The secondary characters play an important role in Almost Perfect. First, they allow the reader to gain a better grasp of Liz and Ethan's past and the way things were back then. Second, we quickly learn that some of those people have truly grown up over the years after tragedy strikes their lives, especially Pia, which in my opinion is inspirational. But we are also reminded that the more things and people change, the more they stay the same, especially regarding Melissa and Abby and the fact that no one lifted a hand to help those young girls. My heart simply broke for them. The fears, frustration and emotional upheaval that Ms. Mallery incorporates into the story for all of the characters is palpable. I loved Ethan's sisters because they had no problem telling him that he was an idiot. However, I must admit that his mother drove me crazy as she ran hot and cold on any given day, which became annoying after a bit.
What was most entertaining about Almost Perfect is how the townspeople love to get involved in their residents romantic relationships. It seemed as though everyone had an opinion, whether it was good or bad without even knowing the depth or complexity of the situation. There were a few characters that I simply wanted to slap. I had to give it up to Liz for putting up with their snide comments and quick judgements. Nevertheless, Fools Gold is still a town that I would love to visit because amongst all of the chaos and craziness, there are still some genuine people there that make the town appealing. As for the sexual chemistry between Ethan and Liz, it was off-the-charts. In a way, it was almost as if they had never been apart…at least that's how it felt until the haze of lust was lifted and they came crashing back into reality.
Almost Perfect is a riveting read with depth, gumption, secrets, and love. The alluring characters are complex, well-developed, and full of raw emotions that desperately need to be explored on a deeper level. In addition, the sexual chemistry between Ethan and Liz sizzles as they fight their attraction for one another. The dialogue is rich and fluid with depth that not only makes the story more believable, but also brings the characters to life. If you haven't checked out Susan Mallery's Fools Gold series, then you are definitely missing out. This is one series that will put a smile on your face, warm your heart to the core, and take you on the emotional roller coaster ride of a lifetime.
Rated 5 Seashells and a Recommended Read by AJ!
Quickies Volume 1 by Donna McDonald
Publisher: Self Published
Genre: Contemporary Romance
Length: 231 pages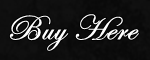 Summary:

Quickies Volume 1 is a collection of three fun reads.

In "Her Best Mistake", Lisa Dennison ends up in bed with the wrong man. Or maybe she doesn't. Finn Roberts certainly doesn't think it was a mistake.

In "Teach Me", Leslie Mercer returns to her hometown to visit her old boyfriend and finds out his younger brother has had a crush on her for years. Grayson has been waiting for this chance all his life.

In "Cruising Speed", the Larson men from the Art of Love Series are matchmaking without realizing it. A friend of theirs, Kia Anders, sells a bike to another friend, Mikkel Gunnarsen. Their instant connection is bad timing for both and yet too exciting to ignore.
Naunet's Review:
Quickie Volume 1 by Donna McDonald and its theme of wonderful quickies is anything but. Ms McDonald is known for penning quality reads which contain so much meat and sides on the plate of sensualism that it is always a feast to be slowly savored.
The common threads twisting through the Quickie Volume 1 are the relationships of family, terms of endearment, and wonderful carnality's. The tenderness and laughter are the glue that holds and connects the readers' attention. Within Quickie Volume 1 the reader will share in three loving, tastefully sensual stories reminding me of a box of delectable, highest quality, semi-sweet chocolate truffles. Each of the stories are easy to identify with because of the strong, awesome, sexy characters who mirror people you know and love.
One of the messages I received from the stories is the promise of true love and there is time to acquire and delight in it. Ms. McDonald's writing is as smooth, sassy and saucy as listening to the magical music from a Spanish guitar. She strums the strings of sensuality as a talented guitarist with passion that supersedes the boundaries of age. Ms. McDonald awakens the snoring, sleeping giant awaiting the moment to stand tall and thump its chest.
I enjoy Donna Donald's work because of the smooth, easy rhythm of her writing style. Her dialogues and characters are intelligent, down to earth, mature and ohh so sexy. I can count on being entertained and encouraged as Ms. McDonald writes with the mature audience in mind. I have yet to be disappointed in her work. Her eye for detail is exquisite, and presents it with the clarity of an exquisite gem. If you are hungry for encouragement of how hot life can be, as well as cherished, happy and full throughout the mature stages of life then pick up a book penned by Donna McDonald. There's no rocking in the chair on the porch for Ms. McDonald's nonconformists.
Teach Me
Can you learn new tricks after aging into maturity? Sparks can fly and the magical man in the moon has the power to draw hearts and bodies together. Teach Me by Donna McDonald is a well executed lesson plan for a special student. Ms. McDonald captures the attention of her readers as they sit perched on the edge of their chairs. Will the lesson sink in and be retained as a demonstration of skill mastery and comprehension of the concept for the big exam? Ms. McDonald allows the flood of feelings from a crush manifest into pure unadulterated lust, tenderness and sincerity.
Donna McDonald decorates this classroom in Teach Me with eye catching stimuli and energy that only the visually impaired would miss, but would feel its vibration. Her main characters are beauty in body and soul. The settings are realistic to the point that I felt the sizzling heat not only from Texas, but also from the magical, sensuality two adults can share.
In the sweltering heat of Brenham, Texas Leslie Mercer visits her hometown and her old friends to catch up on the events in their world. There is a slight problem and Leslie does what all good friends/lovers do in the time of need …show up and lend a helping hand of support while pushing her feelings aside. This unselfish act may be the trigger to bring back the precious memories to the man who occupies the hospital bed as a result of sustaining a severe head injury after a car accident. Murphy Webb, a particular dear friend and high school love lays in the hospital bed with a shattered memory. Murphy, Grayson and the Webb family have adored and respected Leslie Mercer as a teen growing up in the neighborhood, but even more so as selfless woman and educator. She is passionate about giving to others and beautiful on the inside, as well as the outside. Leslie loved Murphy Webb until she discover the painful truth before leaving to attend an out of state college.
Grayson is a handsome, mature man and Murphy's playful younger brother. Grayson has held on to a desire for Leslie since he was a kid. Wishing he could be more to Leslie than just the baby brother of her sweet heart.
I appreciated the positive strategies Leslie utilized to overcome a dreaded deed by kicking the flat energy of procrastination or avoidance and proceeds forward. It took eight long years for Leslie to visit the Webb family. I must admit that growing older can be worn proudly and looks damn good on both Leslie and Grayson. The aging process steeped in deep flowing magnetism is scalding between the teacher and student. Grayson is intoxicating, genuine, free, and respectful, which makes him all the more sexy, irresistible and squeezable.
Should age matter when two independent, intelligent adults are attracted to each other? Society has its opinion especially when the age difference is between a mature woman and a younger adult man.
As in all classrooms, the teacher often learns more than the students as she/he presents and models the lesson. This class appears to be brimming with all kinds of energy to create lasting memories. Great teachers are never forgotten.
Her Best Mistake
In Her Best Mistake, Ms. McDonald demonstrates that magnificent love can sometimes materialize under the wrapper unexpectedly. Someone will be fortunate to make such a mistake that contains so many blessings and gratifications of all varieties.
Life after a divorce is rarely easy to manage and adjust to after the fall out of painful moments. In Her Best Mistake, Ms. McDonald's key character is a forty-something woman of substance and independence. Lisa Dennison is a member of the rapid paced corporate world and owner of a design business. She encounters a young, sexy business man by the name of Eric Roberts. He is an investor and all about making money and the social power that often accompanies prestige as a benefit of having the reputation of building wealth for clients under your advice. Eric Roberts' notoriety of that of a man on top of his game. He and Lisa meet during a business conference in Boston. Is Lisa making a mistake by getting involved with a younger man?
Eric Roberts is young, handsome, sexy and has a little black book just in case. Eric has a brother who is also talented in his own right. Finn is a renown anthropologist who has been on digs all over the world and was recently in Egypt making discoveries. Finn is taking a short break from finding a relic to visit Eric, as well as to present a lecture at Harvard University.
Finn is also divorced and being out of the country on digs he made it difficult for him to hunt for a mate. Dr. Finn Roberts is handsome and sexy just like his brother Eric as the same characteristics run in the gene pool.
In Her Best Mistake, Lisa and Eric have an occasional drink and dinner after a meeting. Eric is attracted to Lisa, but Lisa is not interested in a relationship since her painful divorce. She is focused on building her clientele and taking her company to the next level.
Lisa and Eric were to have a dinner date just for fun and intelligent conversations, but things go array when Lisa's raggedy cell phone is malfunctioning. The wires of communication become crossed and Lisa bumps into Finn since Eric has provided Finn with a exquisite suite at one of the best hotels in Boston. The location of where she and Eric were to meet for drinks. The crossed wires has Lisa's fired up and ready to give Eric a good piece of her mind.
Lisa's moment of mistaken identity creates a fantasy of steamy erotic dreams and romance. I will never forget the vivid depiction of sensuality and neither will the reader. Ms. McDonald hits all of the sensory neurons in Her Best Mistake with enough explosive ecstasy to shake a city . In Her Best Mistake, the settings and thoughts running rampant through Lisa's mind are those many women can relate to. This quickie is one that will leave the reader salivating and envious. The story placed me in a state of bliss just as it did for the characters. Aren't they Lucky?!
Cruising Speed
Keeping youth in the alive brings with it some complexities as most worry about tomorrow and how things appear to others outside trying to see inside of your soul and mind. Many people live their lives in fear of how they will be analyzed and perhaps allows this to inhibit their flowering into the beautiful, captivating person trapped inside.
Cruising Speed by Donna McDonald allows her characters Michael Gunnarsen, Michael Larson, and Kia Anders the freedom to let the wind blow briskly against their faces and hair as they roll along the road of life learning to enjoy the pleasures of the graciousness each day brings when things slow down enough to see the wonders of the world. I love the "way they roll".
Ms. McDonald granted her characters the opportunity to rewind the clock of love and push aside the voices that bounced in their subconscious mind. In doing so, Kia and Mikkel may get a chance to enjoy the patience, kind, gentle unselfishness and the unrepentant of sensuality of seniors. The common physicality's meshed with common interest and high energy can make the obvious manifest.
Kia is the woman many senior woman can envy because of her strength of character, independence, sexiness and self-assurance. Kia is a
woman I would enjoy as a dear friend because she thinks outside the box like an adventure that accompanies a fast ride on her Harley and life. Ms. McDonald's messages reinforce the positive images of women who have caring, loving, generous, free- spirits, who physically attractive and not afraid to climb boldly on the edge of the "norm".
Cruising Speed's secondary characters: Jessica, Will, and Carrie give this narrative the laughter, surprises, and support to keep the activities realistic and moving briskly. The setting is easy to visualize and the story rotates on its own spokes, which is delightfully entertaining.
As I read Cruising Speed, I pictured two of my friends in their sixties flying up the mountains of West Virginia and zipping around the southern end of Maryland on their bright, sparkling, burnt orange Harley. This placed a smile on my face remembering the joyful moments we share. Age is only a number because you are only as old as you feel. I know seniors who are slow moving, full of illness in their sedentary lifestyle. However, I prefer being lumped with the hot bodies Ms. McDonald depict in her stories. I give them a standing ovation for their active, abundant lifestyle with minor changes from the youthful, fun, missile flying intimacies. The choices we make keep the fires burning brightly through all kinds of communications.
Hearts in love do not lie nor can space and age keep those who share common indulgences away.  I can count on Donna McDonald's novels to be entertaining, encouraging, easy, free spirited, reality based and well balanced from beginning to end regardless of the genre. Her writing style stimulates the reader with elements of exhilaration for engaging in a zestful lifestyle. In my opinion, Ms. McDonald's love theory is incredible at all stages. Its complexities build intestinal fortitude, and increases my desire to stay in command rather give up the ship because of a number.
Rated 4.5 Seashells by Naunet!
The Boys of Summer by C.J. Duggan
Series: The Summer Series, Book One
Publisher: Self-Published
Genre: New Adult Contemporary Romance
Length: 294 pages
Summary:
It seemed only natural to nickname them the 'Onslow Boys'. Every time they swaggered in the front door of the Onslow Hotel after a hard week's work, their laughter was loud and genuine as they settled onto their bar stools. I peeked through the restaurant partition, a flimsy divider between my world and theirs. I couldn't help but smile whenever I saw them, saw him … Toby Morrison.
Quiet seventeen-year-old Tess doesn't relish the thought of a summertime job. She wants nothing more than to forget the past haunts of high school and have fun with her best friends before the dreaded Year Twelve begins.
To Tess, summer is when everything happens: riding bikes down to the lake, watching the fireworks at the Onslow Show and water bomb fights at the sweltering Sunday markets.
How did she let her friends talk her into working?
After first-shift disasters, rude, wealthy tourists and a taunting ex-boyfriend, Tess is convinced nothing good can come of working her summer away. However, Tess finds unlikely allies in a group of locals dubbed 'The Onslow Boys', who are old enough to drive cars, drink beer and not worry about curfews. Tess's summer of working expands her world with a series of first times with new friends, forbidden love and heartbreaking chaos.
All with the one boy she has never been able to forget.
It will be a summer she will always remember.
Warning: sexual references, and occasional coarse language
Excerpt:
Moon rays filtered through the windshield, giving the cabin an otherworldly glow.
Toby's perfect teeth were illuminated when he smiled. "You know, you are the worst winner!" He shook his head. "Ever since you won the bet, you've been apologising. Just go with it, enjoy it, because I assure you, next time …" – he leaned closer – "… you will not be the winner." He pulled back, smug.
I curved a brow. "Next time?"
He nodded. "I fully intend to redeem myself."
"Want a chance to rebuild your shattered ego, do you? I bet you're itching to fix my bike so you can be rid of me once and for all." I shouldered him gently, teasing him as I would Adam. And then I realised what I had done; I had treated him like my friends. He looked down at his shoulder, then up at me. His eyes shadowed with untold meanings that I couldn't read.
"What if I didn't want to fix your bike?" he said in all seriousness.
"Why, is my company so stimulating that you can't bear the thought of being without me?" I teased nervously.
I was aiming for light and airy, but something must have gone wrong with my delivery because Toby's face went blank. He looked out into the lights of Onslow, ran his tongue over his bottom lip and sighed.
C.J Duggan is an Australian author who lives with her husband in a rural border town of New South Wales, Australia.
The Boys of Summer is Book One in her Mature Young Adult Romance Series.
For more on C.J and 'The Summer Series', visit www.cjdugganbooks.com
a Rafflecopter giveaway
a Rafflecopter giveaway
The Devil You Know by Sexcee Jackson
Publisher: Sexcee Mynd Books
Genre: African American, Contemporary Romance
Length: 310 pages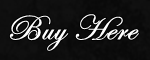 Summary:
Love, Honor, & Protection!
Meet Tranerious "Mac-C" McClintock, millionaire major league baseball player for the Los Angeles Dodgers who has never met a paparazzi's camera that he didn't like. His fiancé Angie, who grew up in Compton foster care with no family, is a USC law graduate who's studying for the BAR exam. Although she's not sure she's in love and has yet to open up to him about her abusive childhood, she decides to marry him anyway against her best friend Satanya's better judgment.
When Angie discovers that her birth certificate is a fake and memories of her tumultuous childhood resurface, her connection with her fiancé becomes stronger as her friendship with her bestie becomes strained by thoughts of evil and jealousy.
Let yourself indulge in a story about Angie's quest for self-discovery, hope for unconditional love, and friendships formed and broken as this drama filled story unfolds all while a celebrity wedding is being planned keeping you glued to the walk down the aisle and beyond.
Naunet's Review:
Wow! It is true dealing with the devil you know is easier to manage/ cope with than the one you don't know for better or worst. Reminds me of the meaning of marriage. Tran, Angie and the many characters in this amazing story may just discover this message.
I will start this review by getting right to the point and attempt to keep it simple without providing any spoilers because I want everyone to read The Devil You Know and have the pleasure of an exciting, sexy, suspenseful narrative by this gifted novelist. The Devil You Know is my first experience with Sexcee Jackson, but it definitely will not be my last. ( I love her name because of it's appropriateness, as well as some of her characters.) Ms Jackson has in my opinion mad skills. I was enthralled and hooked by The Devil You Know from the first page to the last and anxiously awaiting the next book, which I trust is already in the pipeline.
Ms. Jackson's craft is fun, sensual and realistic with its colorful multi-faceted characters, settings, storyline, rising and falling action, and resolution. The book contains all of the elements that a good read must maintain. The Devil You Know moves swiftly because the 300 plus pages flew by so quickly, I felt as though it was a short story. The dialogue possesses the zip and quick wit making it true to life regardless of your station in life. The jargon's intelligent, thought provoking and engaging.
Ms. Jackson made me feel as though I was an extra in the story up close and personal with all of her cast members in this narrative. I would enjoy seeing this as a movie.
Throughout The Devil You Know , I had several adrenaline rushes following the twists and turns mentally, and physically taking my breath away living through the eyes of Angie and Satanya.
There is plenty of dirt, evilness and suspense to hypnotize readers thanks to Ms. Jackson's skills for conveying the struggles of her cast. I burned cookies in the oven because I was so engrossed in the reactions of the captivating events between Tran, Angie, Cheyenne, Satanya, and Dr. Colbert…the main personalities. The punchy and precision development of the personalities of the key characters and the secondary members balance the conflicts and resolutions flowing smoothly and rapidly as the speed of a rocket. Ms. Jackson's characters will appeal to most readers because they are similar to people we know or have known during our life time.
The vivid attention in the manufacturing of the settings, relationships, and sensual scenes are beyond sizzling, yet tastefully conveyed for a mature audience.
Ms. Jackson utilized many smooth-tongued, covert arsenals in her writing style that constantly fascinated me and resulted in me doing a few double takes.
Tran McClintock, the "wonder man" of baseball, is handsome and talented on and off the field with sensitive, loving parents who are inspirational, positive role models. Tran's best friends, Tayonn and Christian, are true and supportive. Tran is a likable man and has a piece of my heart as he did with Angie. I understood exactly why she had a conflicted mindset. However, Tran has more "sugar, honey, ice, tea" with him than the law ought to allow as the elders would say. Tran and Angie are like moths drawn to a flame, will they get burned coming to close to its mesmerizing pull?
There were times in the book where Tran had as a sexy male singer sang 4 minutes to plead his case before his beautiful yet troubled fiancee Angela… "Baby! let me explain but I don't know what to say… I don't know what the hell happened? I come home to try to work things out and all you're doing is packing". Hmmm, is this typical trying to convince his woman to stay and just listen? Ms. Jackson is so on point with her characters' dialogue.
Angela's life experiences tugged at my heart strings and I championed her as she overcame them and evolved into an intelligent, caring, unselfish woman. As she became an adult, Angie healed and shared the healing and loving process with others that most of society would rather write off. "Only the Strong Survive".
In The Devil You Know, the reader gets some healing emotionally, sexually and perhaps a better understanding of not only the true meaning of love, but also the ability to determine when love is real and its different dimensions.
The Devil You Know is a must read for the mature audience who can tell when people are real and can discern the differences. Ms. Jackson's book, The Devil You Know, will turn you out!! I personally believe you will be as impressed with this page turner as I was; thereby, enjoying Ms. Jackson's ingenious writing strategies while devouring The Devil You Know.
I am proud to share my experiences about The Devil You Know and appreciate the life lessons /messages, as well as the unique talents of Ms. Sexcee Jackson.
Rated 5 Seashells and a Recommended Read by Naunet!
What the Hellsville? by Marchelle Wallace
Publisher: Self Published
Genre: Contemporary Romance, Comedy, Suspense
Length: 462 pages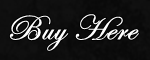 Summary:
He's Charmed… Charmed Jones is hired by Sarah Hells to renovate her mansion in Hellsville. He has lived his whole life daring anyone to make fun of his name. He has a confidence that cannot be shaken until one woman answers his standard question correctly.
She's Enchanted… Enchanted Dream is Sarah Hells' oldest granddaughter. Enchanted lives in the mansion with Sarah and has been taking care of the family fortune for years. She has spent her whole life hiding from her name, until one stranger invades her courtyard and her very life. Together they are Magic … Sparks fly as soon as Charmed and Enchanted's eyes meet.
Charmed is certain from the beginning that she is the girl he is going to marry. Enchanted is not so sure. She knows for certain that only one man has ever affected her so strongly and he just moved into her family home. Too bad everyone else is nuts… Enchanted has a secret and so does Charmed.
Sarah is an eccentric who loves to do and say outlandish things. Her latest? Have Charmed build a moat around the mansion so the moat monster will have a place to play. Oh yeah, she also makes sure Enchanted's parents and twin siblings stay home to help with the renovations.
Fast paced and witty, this book has you cheering for not only the leading couple to work out their differences, but also the unlikely moat monster, who could either be real, or just an imaginary friend for a lonely old woman.
Cloe's Review :
What the Hellsville? by Marchelle Wallace gives a new meaning to "Redneck" *grins*. This book will have you rolling in the isle with every page you turn. What the Hellsville is exactly right. This second book in the series from Marchelle Wallace is a fun contemporary romance with the edge of a who done it. All I can say is hold on tight because it's going to be a bumpy ride.
Chan, aka Enchanted, is a firecracker who takes crap from no one, so when she crosses paths with a sexy man named Charmed, she knew she was in trouble. All she had to do was survive being under the same roof with this man and her deranged family. Can we say therapy? *smiles*
Chan is definitely a heroine to remember as was Meredith from Redneck Heaven. Ms. Wallace sure knows how to build strong sassy ladies. I was laughing, as well as shedding some tears with Chan, as she discovered who she really was inside.
Charmed is a hot hunky male who knew what he wanted from the first moment he laid eyes on Enchanted. Although it's obvious to him that she was for him, Chan seems to think differently. Now all he has to do is convince her of that. Unfortunately, what Charmed quickly discovers is that it's not easy to charm a lady when all hell breaks loose in Hellsville.
Ms. Wallace you had me laughing at Charm's antic's, and lord knows the boy loves Enchanted if he goes through what he did in the story. His character helped build my belief in this book. He is a corny hero that will capture the readers' heart, as he did mine.
Chan loves her life as it is, but now her world is turned upside down. What is a gal from the sticks to do? Give the town something to talk about and that's exactly what she did.
The second level characters adds to the heart of this story. Ms. Wallace did a wonderful job of pulling in the characters from the first book, which only added to the craziness and fun. I for one loved every minute of it.
Ok Ms. Wallace, I see at least 2 more books based on what happened in What the Hellsville. Aree you going to continue with this series? I can never get enough of redneck living. Besides, Wes needs a woman so he can stay out off everyone else's business. Marlon is as sweet as can be, so really…who would not want him.
I will say that there are some plot twists that will have you saying, "What the Hellsville"? *grin*
If you enjoy contemporary romance with off the wall characters then Marchelle Wallace's What the Hellsville? is one story you do not want to miss.
Rated 5 Seashells by Cloe!
Chasing Perfect by Susan Mallery
Series: Fool's Gold, Book One
Publisher: HQN Books
Genre: Contemporary Romance
Length: 380 pages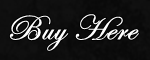 Summary:
Welcome to Fool's Gold, California, a charming community in the foothills of the Sierra Nevada. There's lots to do and plenty of people to meet, especially women. Because there's just one tiny problem in Fool's Gold: the men don't seem to stick around. Maybe it's the lure of big-city life, or maybe it's plain old bad luck, but regardless of the reason, the problem has to be fixed, fast. And Charity Jones may be just the city planner to do it.
Charity's nomadic childhood has left her itching to settle down, and she immediately falls in love with all the storybook town has to offer—everything, that is, except its sexiest and most famous resident, former world-class cyclist Josh Golden. With her long list of romantic disasters, she's not about to take a chance on another bad boy, even if everyone else thinks he's perfect just the way he is. But maybe that's just what he needs—someone who knows the value of his flaws. Someone who knows that he's just chasing perfect.
AJ's Review:
I'm new to Susan Mallery's Fool's Gold series, but after reading Chasing Perfect, I'm totally hooked. Ms. Mallery has managed to take small town living where everyone knows your business and people genuinely care about you to a whole new level. Then, to find out that Fool's Gold truly exist just makes me want to visit this quaint community with its enchanting characters.
Charity Jones is new to Fool's Gold and is excited about finally finding a place to truly call home. After years of moving around because of her mother, she can't wait to grow some roots and what better place than Fool's Gold where the people are friendly, the town is prospering, and the men are far and few in between. Unfortunately, Charity isn't aware of the man shortage at the time she accepts the job from Mayor Marsha. Moreover, things aren't always as they seem in Fool's Gold as secrets are unveiled and love begins to blossom between Charity and Josh.
Josh is sex on a stick. He's smart, personable, witty and simply fun to be around. However, Fool's Gold's star cyclist is hiding some secrets of his own that the townspeople aren't aware of. But, with the help of a few friends, a budding new romance, and a little faith, Josh just might conquer his fears to find his Happily Ever After with Charity before it's too late.
The dynamics between the primary and secondary characters was absolutely fantastic. Everyone is likable and down-to-earth, which makes them easy to relate to and believable. The small town antics and witty banter will keep you laughing until you cry and the drama between Charity and Josh will keep you engrossed until the last page is read. Mayor Marsha is a treasure and always has some sage advice to give. She reminded me of my own grandmother and I absolutely fell in love with her. The camaraderie between the townspeople was heartfelt and put a smile on my face. I couldn't get enough of this magnificent town and everyone in it.
Chasing Perfect is well-written, the characters are three-dimensional, the witty banter is humorous, the love is endearing, and the sex is smoking hot, yet sweet. Ms. Mallery also incorporates a little suspense into this classic romance that increases the angst level and adds more depth to the story. If you haven't picked up a copy of Chasing Perfect by Susan Mallery, then you're definitely missing out. I'm in love with the Fool's Gold series and will definitely be reading the rest of the books in order to catch up with all of my new friends in Fool's Gold.
Rated 4.5 Seashells by AJ!
Wrong Bed, Right Guy by Katee Robert
Publisher: Entangled Publishing
Genre: Contemporary Romance
Length: 114 pages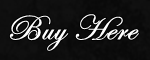 Summary :
Seducing Mr. Wrong has never felt so right…
Prim and proper art gallery coordinator Elle Walser is no good at seducing men. Heck, she's been throwing hints at her boss for months, but he's completely clueless. Desperate to escape her mother's matchmaking efforts, she comes up with a plan–buy some lingerie and climb into her boss's bed. The plan goes brilliantly…until she accidentally seduces a sexy stranger instead.
Bad boy nightclub mogul Gabe Schultz just had the best almost-sex of his life. Too bad the smoking hot blonde thought he was his brother and bolted before he could finish what they started. Though her holier-than-thou attitude puts a serious damper on his mood, Gabe's never been one to give up on something he wants. And he wants Elle. But does a man who lives on the dark side really have a chance with a proper lady?
Beth's Review :
Elle has tried to get her boss, Nathan, to notice her, but he's just not picking up on her subtle hints. She decides to show up at his place, slide into his bed, and seduce him for all she's worth. There's only one little problem…the man who just made her come with only his hand isn't Nathan. This strang
er wants her to stay and continue what they'd already started. Not only is she mortified, she's naked, and he wants to have sex anyway! Although Gabe always crashes at his brother's place, he's never had an unknown woman climb in his bed intent on having sex. He's not too pleased to find out she thinks he's Nathan, but he has to find out if she's Nathan's girl because he wants the hot blonde for himself.
Wrong Bed, Right Guy is fantastic! It's hilarious, sexy, and downright hot, hot, hot. I had to read it quickly so I wouldn't spontaneously combust from all the heat because it was that yummy (ooh!)! The by-play between the hero and heroine is exquisitely written with the perfect mix of comedy, attitude and sensual heat. The pairing of the bad boy and prim and proper good girl blended those characteristics perfectly and became the main cog of the story. I enjoyed Wrong Bed, Right Guy more than any I've read in a while because it was written so well and made me laugh on a regular basis, along with sweating from all the heat it generated. I loved the plot, the characters, their interaction, and of course, the sex (lol)! Ah, if only it could have been longer… Wrong Bed, Right Guy is absolutely scrumptious and I highly recommend it!
Rated 5 Seashells and a Recommended Read by Beth!
Too Many Cooks by Shirley Ann Wilder
Publisher: Borough's Publishing Group
Genre: Contemporary Romance, Suspense
Length: 214 pages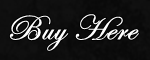 Summary:
Bitter news leads a San Diego widow and widower to true love—and to a scheme to marry off their adult children, a plan that goes deliciously awry.
Gaetano Lorenzo was the sweetest man that the widowed Estelle Bennett had ever met. That morning began terribly, with awful news, but now the owner and head chef of a local San Diego ristorante was offering up Italian delights: red wine, delicious food, walks on the beach, laughter when she'd never thought she'd laugh again…. Estelle felt twenty-five. She and Gaetano had found the recipe for love, and a simple variation might just get their adult children to settle down, too. A scoop of sugar, two ladlefuls of lust, a pinch of deception and a whole 24 oz.-can of danger— Suddenly, ingredients were coming from everywhere! But kitchens are crazy places, and variety is the spice of life. And for anything to get cooked, things have to get hot.
Cloe's Review:
Too Many Cooks by Shirley Ann Wilder is a sweet, surprising romance that had me waiting with baited breath to read what was going to happen next.
You have four unique people, Gaetano, Estelle, Alex, and Gina. Mistaken thoughts have brought these four together, and as their story unfolds its anything but boring. Alex is a photographer for an elite magazine, and Estelle worries about her son. In her opinion, he needs to settle down with a lovely girl. Gina is a brilliant lawyer in her father Gaetano's eyes and a wonderful daughter who works too much. In essence, they both need a family and getting married is the first step.
Then you have the parents: Gaetano who is Gina's father and a restaurant owner. Estelle who is Alex's mother, who is not only loving, but wants to play matchmaker. What starts out as a story on parents trying to play matchmaker, turns out to be much more for Estelle and Gaetano. In addition, Alex and Gina's chemistry leaps off the pages at their first meeting. The story is well-written, humorous and will definitely put a smile on your face as these two couples try to find a Happily Ever After that they didn't realize they wanted or needed.
Too Many Cooks had some interesting plot twist that will keep you reading until the last page is turned in order to see what happens. There is one quote in this book that still has me snickering and is ascene between the parents. Estelle says to Gaetano, "I was just window shopping." LOL, I so adore this quote, but if you want to see what I am talking about you'll have to read Too Many Cooks by Shirley Ann Wilder to find out.
Rated 4.5  Seashells by Cloe!
A Message From Shirley
I dream a lot of my novels. Literally. Though I haven't published them all.
My love for the written word apparently started before I went to school. I was the youngest of six children, and my brother, three years older than I, struggled a bit when he entered first grade. The teacher sent home books for him to practice reading, and I was evidently fascinated by the idea that those funny-looking marks actually meant something. I nagged everyone in the family to tell me: "What's this word?" "What's this say?" By the time I started kindergarten, I already knew quite a bit. In those days, children under five years old could ride the bus for free, and because I was short Mother figured she could save a nickel. Imagine her chagrin when passed me off as under five, I took my seat and proceeded to read all the ads posted inside the bus!
Even as a small child I knew I was somehow different, and elementary school was less than a positive experience. My parents separated, and my mother became the sole support of the four children still at home. My escape was the school library. They had so many books, and I could read them for free. I especially loved Walter Farley's series with the Black Stallion. In my fantasy world, I was the kid riding the Black Stallion, and I was the person who rescued My Friend Flicka. My love for horses was almost as deep as my love for books.
I began writing stories on the inside of brown paper grocery bags, complete with illustrations, but I couldn't understand why no one could read them properly. Then my mother pointed out that, when you begin a new sentence, you have to start it from the left side of the paper every time. I had written from left to right and then from right to left, and so on and so on. It still makes sense to me. Think of all the time you could save!
When I was eight I convinced my neighborhood pals that we should all write books and sell them to make money to finance our Kool-Aid stand. I ended up writing their books as well as mine, which I pretty much plagiarized from a library book. Of course, our only buyers were parents, so little harm was done. I sold my book to my mother for five cents—the bus fare I'd saved her! After she died, when my sisters and I were getting her house ready to put on the market, I came across a box of photos and keepsakes. In the box was my book, The Talking Toys. My mother had saved it all those years. I doubt that anything I have written since or will write in the future will have the same impact.
In high school I wrote poems. They were a lot shorter and didn't require a plot. Some were about dreamy boys who didn't give me a second look. Some were about wild horses that roamed the prairies, and later, after I was married, I wrote poems about my children. I went through short periods where I didn't write at all. Being a mom, a den mother, a Bluebird leader, a backyard swim instructor and on the PTA board took almost all of my time. But I never could quit completely. I found I couldn't NOT write.
I finally got serious about writing after joining Romance Writers of America. It opened a door that I hadn't known existed, though the knowledge wasn't immediately happy. I went to my first conference and came home a bit dejected. I had thought I was the only one who really wanted to publish a book! I don't know where I'd got that idea, but seeing over 2,000 people with the same dream as mine set me back a bit. This writing thing was not going to be so easy. It was going to be even harder because I write less from an outline than from intuition. I become every character in my books. When they get cut, I'm the one who bleeds.
And yet…all that bleeding has paid off. While writing is the hardest thing in the world, it's also rewarding. I recently sold my novel, Too Many Cooks, to Boroughs Publishing Group, and it's out now! It came from a recurring dream I had for several nights in a row. I think I was on one of my endless diets, and food was on my mind a lot. But, the story worked. I hope you think so too.
So, for all you struggling authors out there, don't give up your dreams. Write them down!
About the Author
From the time she could hold a pencil, Shirley Ann Wilder wrote stories. Being the youngest of six children, she was overlooked many times but found wonder and magic in reading books. As a youngster she was especially fond of horse books and read every one of Walter Farley's Black Stallion books.
That passion for horses carried over into her adult life and with her husband and four children, raised Quarter Horses and German Shepherds. Shirley's other passion was writing, but it was put on hold until the three sons and one daughter were in high school.
After developing a severe allergy to the equine species and having to give up the major part of horse involvement, Shirley wrote a weekly column for a community newspaper and a monthly column entitled "On the Wilder Side" for the California Horseman's News in the which she recounted the humorous episodes that happened during the Wilder Family's horse era. Shirley also published in college literary magazines, but her real quest was to write novels.
After taking numerous writing classes and amassing many unfinished manuscripts, one of her writing instructors suggested she join Romance Writers of America. Taking that advice she also joined the local San Diego RWA chapter has since completed six novels. She served on the Executive Board as Co-President of RWA- San Diego for 2006 and 2007 and held several other chair positions. She credits her fellow writers for the support and encouragement that has kept her writing during recent difficult times.
Shirley Ann was widowed in January of 2008 when her husband died of stage four colon cancer after battling it bravely for three years and four months. Three of her grown children live near her in suburbs of San Diego and one son lives in Kentucky. They have blessed her with four granddaughters and one grandson.
Since her husband's death, Shirley has become an advocate for colonoscopies and is currently working on a non-fiction book about the grieving process and all one encounters when suffering the loss of a mate. "John was my hero and I will miss him forever, but he always encouraged me to keep writing and to stay strong."
The Readers Roundtable by Candlelight