Archive for the 'Grace' Category
An O'Brien Family Christmas by Sherryl Woods
A Chesapeake Shores Novel
Publisher: Harlequin Mira
Genre: Contemporary, Romance
Length: 288 pages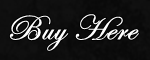 Review Copy Obtained from Publisher Through NetGalley
Summary:
Dating Matthew O'Brien-a playboy and a younger man-cost Laila Riley her career and her parents' respect. A high price, even for love-and when Laila decides it was just a fling, she breaks it off, despite Matthew's objections.
It's a great time to get away from it all, but Laila has reservations about joining the O'Briens for a Dublin holiday. Matthew's bound to be there, and she's far from immune. What if she can't resist temptation?
Meanwhile, the O'Briens are in an uproar over matriarch Nell's unexpected romance with an old flame. Will she follow her heart despite the risks? And will Laila discover that some risks are actually once-in-a-lifetime opportunities?
Grace's Review:
An O'Brien Family Christmas by Sherryl Woods is a heartwarming romance that mends broken hearts and brings families together. Gathered in Ireland for Christmas, Laila Riley and Matthew O'Brien bring their relationship to a whole new level while Grandma Nell reconnects with old love Dillon O'Malley.
After quitting her job and dumping Matthew, Laila is having trouble getting her life back on track. Despite her reservations, she agrees to accompany the O'Briens to Ireland and give her relationship with Matthew another chance. Realizing they need to get to know one another outside of the bedroom, Laila and Matthew agree to just date and abstain from sex. Laila is surprised to realize there is more to Matthew than his playboy image and she discovers that, maybe, love is more important than what other people think.
The subplot with Nell and Dillon shows that love takes many shapes and forms and strikes at any age. While some of the O'Brien's take the relationship in stride and rejoice in Nell's newfound relationship, other family members are afraid of the changes that might lie ahead for them. Despite the differences in opinion, the family becomes closer than before.
An O'Brien Family Christmas is an engaging story with appealing characters and two wonderful love stories. Fans of the Chesapeake Shores series will enjoy the opportunity to catch up with the other members of the close knit O'Brien clan. Sherryl Woods leaves her readers eagerly anticipating the next installment in this delightful series.
Rated 4 Gold Crowns by Grace!
Bad Boys Do by Victoria Dahl
Donovan Brother's Brewery #2
Publisher: HQN Books
Genre: Contemporary, Romance
Length: 384 pages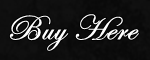 Review Copy Obtained from Publisher Through NetGalley
Summary:
Olivia Bishop is no fun. That's what her ex-husband said. And that's what her smart bob and glasses imply. So with her trademark determination, Olivia sets out to remake her life. She's going to spend time with her girlfriends and not throw it all away for some man. But when an outing with her book club leads her to a brewery taproom, the dark-haired beauty realizes that trouble—in the form of sexy Jamie Donovan—may be too tempting to avoid.
Jamie Donovan doesn't mean to be bad. Sure, the wild streak in his wicked green eyes has lured the ladies before. Now it's time to grow up. He's even ready for a serious romance. But how can that be when Olivia, the only right woman he has ever met, already has him pegged as wrong?
Grace's Review:
With Bad Boys Do, Victoria Dahl brings us Jamie Donovan's sexy, but emotional story. Despite Jamie's efforts to prove otherwise, his brother and sister persist in viewing him as the irresponsible bad boy of the family. To help dispel that image, he strikes up a deal with college teacher Olivia Bishop. In exchange for teaching her to have fun and loosen up, Olivia will help him with his presentation to expand the family brewery business.
Hidden behind Jamie's flirtatious and good natured exterior are a wealth of doubt, uncertainty and guilt. He is simmering with anger at his brother Eric's inability to see view him as anything but the immature partying playboy he was in his younger years.
Olivia leads a controlled and rigidly scheduled life. She always does the proper thing even if it is not what she wants to do. Now divorced, she is attempting to bring some much needed fun into her well ordered world. And Jamie is just the man to help her.
Jamie and Olivia begin an intensely passionate relationship that becomes much more than either imagined. There is plenty of hot sex and fun but it does not take long before their emotions become involved. It is absolutely delightful seeing the growth of each character as they step out of their defined roles and change their families' and friends' perceptions of them.
Bad Boys Do is an engaging read with unexpected emotional depth. Jamie and Olivia are well developed winsome characters that will capture your heart. The chemistry between them is blazing hot and their sex scenes are scorching!
The last novel of the Donovan Brother's Brewery trilogy is Real Men Will featuring Eric Donovan. Eric's behavior towards Jamie was pretty reprehensible in Bad Boys Do, and I am looking forward to seeing how Victoria Dahl pulls off redeeming his character.
Rated 4.5 Gold Crowns by Grace!
Wings of Love by Karen Wiesner
Book 1 of the Cowboy Fever Series in Christmas Gems, A Jewels of the Quill Christmas Anthology
Publisher: Whiskey Creek Press
Genre: Contemporary Romance
Length: Novella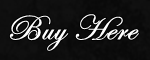 Summary:
When Wings "Mac" Mackenzie falls in love, it's for life, and interior designer Amanda Grant is the woman he has his heart set on. When he asked her to move in with him at his fixer-upper ranch in Fever, Texas–the dinky little cattle town he and his brother grew up in—he'd expected to be there with her often. Unfortunately, as co-owner of a family-owned engineering firm, Mac finds himself spending more time than ever overseeing projects after his younger brother becomes a family man. With Amanda making the house a home for them, he struggles to get his business matters in hand so he can settle down with her, the way he longs to. An on-the-job injury puts his life in perspective. Eager to become a full-time rancher, he returns home at Christmas-time, ready to make the ultimate commitment to Amanda–only to find her long gone.
Grace's Review:
Karen Wiesner's Wings of Love is a brief glimpse of Wings Mackenzie and Amanda Grant's relationship. Attracted to one another from their first meeting twelve years earlier, the timing is finally right for Wings and Amanda to begin a passionate romance. However, after one blissful week together, Wings' job takes him away from Amanda and their new relationship. Three months later, the pair is still separated and with Christmas just two days away, a misunderstanding sends Amanda fleeing from house she has so lovingly decorated.
With disastrous relationships behind them, Amanda and Wings cautiously embark on their new romance. Physical distance and lack of communication along with the baggage from their previous entanglements play key roles in undermining their fragile romance. Afraid of getting too serious too soon, Wings remains emotionally detached from Amanda. Amanda's misunderstanding of a comment from Wings causes her to doubt their entire relationship, and instead of talking to him, she immediately packs up and runs away.
The romantic week Wings and Amanda spend together takes place off scene leaving the reader with little sense of these two as a couple. It seems a bit unrealistic that they would fall in love based on one week together, and it comes as no surprise both are unsure of their relationship given the short amount of time they have spent together. Add in an unwillingness for either of them to honestly discuss their future together, and it is little wonder a major misunderstanding drives them apart.
Overall, Wings of Love is an enjoyable read. It is a heartwarming holiday story with an incredibly sweet ending that will leave readers eagerly anticipating the next installment of Karen Wiesner's Cowboy Fever series.
Rated 3 Gold Crowns by Grace!
Good Girls Don't be Victoria Dahl
Donovan Brothers Brewery Series Book 1
Publisher: HQN Books
Genre: Contemporary Romance
Length: 384 pages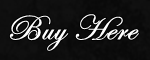 Review Copy Obtained from Publisher Through NetGalley
Summary:
Too much of a good thing…
With her long ponytail and sparkling green eyes, Tessa Donovan looks more like the girl next door than a businesswoman—or a heartbreaker. Which may explain why Detective Luke Asher barely notices her when he arrives to investigate a break–in at her family's brewery. He's got his own problems—starting with the fact that his partner, Simone, is pregnant and everyone thinks he's the father.
Tessa has her hands full, too. Her brother's playboy ways may be threatening the business, and the tension could tear her tight–knit family apart. In fact, the only thing that could unite the Donovan boys is seeing a man come after their "baby" sister. Especially a man like Luke Asher. But Tessa sees past the rumors to the man beneath. He's not who people think he is—and neither is she.
Grace's Review:
With Good Girls Don't, Victoria Dahl begins a new series that promises to be highly entertaining and deliciously sexy. Centering around the Donovan siblings and their family business, this first installment of the Donovan Brothers Brewery series is baby sister Tessa Donovan's story. And oh, what a fabulous story it is!
Tessa is a perfect combination of naughty and nice. Beneath her girl next door exterior is a woman who revels in her sexuality. She is struggling to keep the peace between her brothers Eric and Jamie as they butt heads over their changing roles in the brewery. What begins as a light-hearted fling with Luke Asher quickly becomes a turning point when Tessa's life slowly begins to spiral out of control. It is not until late in the book that readers and Luke see the vulnerable and scared woman Tessa hides behind her fun loving façade.
Luke Asher is a complex man whose bad boy reputation could not be farther from the truth. He is a caring and sensitive man that refuses to let his devastating divorce keep him from risking his heart again. He is a reflective man who owns up to his past mistakes and expects the same from Tessa. Luke does not shy away from confrontation with Tessa and they work through their respective issues.
Good Girls Don't has several subplots that are appealing and provide added interest. Luke's relationship with his partner Simone adds another layer to his complex personality. Tessa's relationship with her brothers is the key to understanding who she is. Luke and Simone's investigation into the break-in and their subsequent arrest sets in motion an unforeseen chain of events that become the catalyst to Tessa addressing her fears and moving past them.
Good Girls Don't is a passionate romance that resonates with realistic characters and situations. Victoria Dahl's dialogue is often hilarious but also hard hitting when the occasion calls for it. Tessa and Luke's sex scenes are playful and scorching hot. There is an underlying poignancy to Good Girls Don't that adds a great deal of depth to this engaging, fast paced, fun read.
Ms. Dahl leaves her readers highly anticipating Bad Boys Do, the next novel in the Donovan Brothers Brewery trilogy.
Rated 5 Gold Crowns by Grace!
Only Yours by Susan Mallery
Fools Gold #5
Publisher: HQN Books
Genre: Contemporary, Romance
Length: 384 pages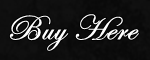 Review Copy Obtained from Publisher Through NetGalley
Summary:
Montana Hendrix has found her calling—working with therapy dogs. With a career she loves in a hometown she adores, she's finally ready to look for her own happily ever after. Could one of her dogs help her find Mr. Right… or maybe Dr. Right?
Surgeon Simon Bradley prefers the sterility of the hospital to the messiness of real life, especially when real life includes an accident-prone mutt and a woman whose kisses make him want what he knows he can't have. Scarred since childhood, he avoids emotional entanglement by moving from place to place to heal children who need his skillful touch. Can his growing feelings for Montana lead him to find a home in Fool's Gold, or will he walk away, taking her broken heart with him?
Grace's Review:
Only Yours by Susan Mallery is a charming novel that is passionate, romantic and inspiring. Once again, the Hendrix family takes center stage in the enchanting town of Fool's Gold as Montana Hendrix falls in love with the brooding and enigmatic Dr. Simon Bradley.
Montana Hendrix is a strong heroine who has finally settled into her professional niche working with therapy dogs. She is a compassionate and caring young woman with a sunny and outgoing personality. What I like most about Montana is that when it looks like her relationship with Simon may not work out she doesn't fall into a quivering mass of recrimination and rejection. She acknowledges her hurt, but she also recognizes that while her life is enriched by loving Simon, it will go on without him.
Simon Bradley is a flawed yet lovable protagonist. He is physically and emotionally scarred and while he is a successful and caring doctor, he holds everyone, including his patients, at arm's length. His dysfunctional childhood is heartbreaking and watching him overcome it is touching and uplifting.
As with other books in the Fool's Gold series, warm and caring family ties are the heart and soul of Montana and Simon's story. The Hendrix family provides Montana staunch and unwavering support throughout the ups and downs of her relationship with Simon. The subplot with Montana's mom, Denise entering the dating world is fun and interesting, and her past with Montana's boss Max is immensely intriguing.
Only Yours is an insightful romance that has a surprising amount of depth and emotional complexity. Visiting Fool's Gold is always a delightful experience and Susan Mallery does a wonderful job keeping the stories fresh and exciting. And she always leaves her readers eagerly awaiting the next novel in this engaging series.
Rated 4 Gold Crowns by Grace!
The Game of Love by Jeanette Murray
Publisher: Carina Press
Genre: Contemporary, Romance
Length: 85,000 words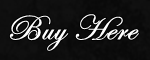 Review Copy Obtained from Publisher Through NetGalley
Summary:
Chris St. James is ready for normal. After walking away from her pro tennis career and a toxic relationship with a star hockey player, she's starting a new life as a teacher and tennis coach in a small town. Now all she needs is an average guy to share it with.
Brett Wallace is no average guy. Forced to retire from the NFL after an injury—and suddenly single after being dumped by his status-conscious wife—he's returned to his hometown to coach the varsity football team. Wary of women interested only in his celebrity, Brett finds Chris's indifference to his former career refreshing.
The last thing Chris needs is to get involved with another pro athlete, but she can't deny the sparks that fly between them. So she agrees to a purely physical, no-strings-attached affair. But the rules of the game change when she falls for him…
Grace's Review:
In her debut novel, The Game of Love, Jeanette Murray brings her readers a romance that is sweet, playful and wickedly sexy.
The Game of Love is a fast paced novel with a delightful cast of characters. Chris St. James and Brett Wallace are vibrant and three dimensional protagonists who are flawed yet easy to relate to. The secondary cast of characters is a true joy and adds a great deal of depth and humor to this well-plotted story.
Chris and Brett's romance unfolds at a leisurely and realistic pace which makes The Game of Love stand out from other novels in the romance genre. There are a few predictable moments when the emotional baggage from their previous romantic entanglements spills over into their current relationship. Lack of communication also comes into play at different times. These situations usually advance the plot, and Ms. Murray resolves the issues fairly quickly.
Jeanette Murray fully engages her readers in this romantic and heartwarming novel. Witty banter, close family ties and strong friendship make The Game of Love the perfect book to while away a lazy afternoon or evening. I will definitely be looking for future works from this talented new author.
Rated 4 Gold Crowns by Grace!
The Bentleys Buy a Buick by Pamela Morsi
Publisher: Mira
Genre: Contemporary, Romance
Length: 400 pages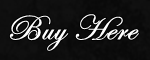 Review Copy Obtained from Publisher Through NetGalley
Summary:
Think you can trust your husband? Think again!
That's what the gossipy types at Erica Bentley's new job say. Even her (multi–divorced) mom agrees. But Erica's sure she knows her husband, Tom, better than that. He says he loves her, and shows it in a million ways. Except…he has been working extra–late these days. And he's been kinda quiet. Even secretive.
Happily married Tom Bentley never thought his head could be turned—until he saw Clara. Her sleek body has him longing, and he can't get her 127″ wheelbase out of his mind. That's right. Erica's "competition" is…a car.
The beautiful Buick has Tom completely car–crazy. And Erica's sleuthing is making her just plain crazy. One of them needs to come clean with their newest obsessions, before Clara drives their happy marriage into a ditch!
Grace's Review:
The Bentleys Buy a Buick by Pamela Morsi is a delightful romance that is sweet, humorous and, sometimes, a little poignant.
At the book's opening, all is well with Tom and Erica Bentley's marriage. However, Tom's loyalty to a long time friend, Erica's gossipy, catty co-workers and Tom's sudden long hours at work quickly cause Erica to doubt his fidelity.
Ms. Morsi writes strong character driven novels, and The Bentleys Buy a Buick is no exception. Her characters are ordinary people living a common everyday life. None of them are perfect, but that adds to their appeal and makes them easy to relate to.
The Bentleys Buy a Buick by Pamela Morsi is a well written book that is romantic and realistic. It is a charming and understated story that slowly sweeps the reader deep into the heart of the Bentley's marriage and their day to day life. Definitely a recommended read for anyone who enjoys relationship based novels.
Rated 4 Gold Crowns by Grace!
Cowboys Like Us by Vicki Lewis Thompson
Sons of Chance
Publisher: Harlequin Blaze
Genre: Contemporary Romance
Length: 182 pages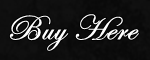 Review Copy Obtained from Publisher Through NetGalley
Summary:
Real cowboys aren't born. They're made…
Logan Carswell has just kissed his professional baseball career goodbye. Goodbye dreams, career and future. For now, though, he's working at the Last Chance Ranch and the town saloon, where sexy bartender Caro Davis is definitely taking his mind off his troubles…
Caro's days have been so hectic, she's forgotten all about the finer aspects of life. Like men. And sex. And really smokin'-hot sex with men like Logan. But when their two worlds collide—and boy, do they ever collide—they both realize that once the gear is off, a cowboy is still a cowboy!
Grace's Review:
Cowboys Like Us by Vicki Lewis Thompson is an engaging and passionate love story.
Logan Carswell and Caro Davis are appealing and well rounded characters that are sympathetic and likeable. Caro is such a compassionate and caring woman that she initially comes across as a pushover. However first impressions can be deceiving and Caro proves to be a strong woman who has no problem speaking her mind and standing her ground when she needs to. She is a sassy and rather spunky heroine that I really ended up liking quite a bit.
Logan is, without a doubt, a sexy and swoon-worthy hero. He is the perfect gentlemen with Caro and their sex scenes were blazing hot. Logan's growth as a character is phenomenal as he finds his life going in new and unexpected directions.
With Cowboys Like Us, Vicki Lewis Thompson has created an appealing romance that contains a surprising amount of depth and substance. Logan and Caro are fabulous couple who share an incredible bond both inside and outside the bedroom. Fans of the Sons of Chance series will definitely enjoy this latest installment.
Rated 4 Gold Crowns by Grace!
Only Mine by Susan Mallery
Fool's Gold Book 4
Publisher: HQN Books
Genre: Contemporary Romance
Length: 384 pages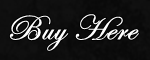 Review Copy Obtained from Publisher Through NetGalley
Summary:
You can't win if you don't play…
Her town's lack of men may make headlines, but it isn't news to Dakota Hendrix. The beautiful blonde has bigger problems to deal with, such as overseeing the romance reality competition filming in Fool's Gold. Screening eligible bachelors is a difficult enough task, but Dakota hits an unexpected snag when a sexy stranger comes to town.
Finn Anderssen will do anything to keep his twin brothers— the perfect contestants— off the show. Despite Dakota's better judgment, she finds herself drawn to the mysterious outsider. Like her, Finn knows about heartbreak and how a family can fall apart, so she doesn't dare to hope for anything more than a fling. After all, even in the Land of Happy Endings, finding true love is never as easy as it looks on TV.
Grace's Review:
Only Mine by Susan Mallery is a heartwarming tale that overflows with humor, close family ties and a love so sweet it will take your breath away.
Dakota Hendrix and Finn Andersson are vibrant three dimensional characters and it is an absolute delight getting to know them. Dakota is a practical, level-headed psychologist who is the calm voice of reason in most situations. While her mind grasps the logical inner workings of relationships, her heart sometimes finds it difficult to remain emotionally detached. A keen intellect and sharp wit fully round out this vivacious woman.
Finn Andersson is stubborn, responsible and drop dead sexy. His dedication to his brothers, Sasha and Stephen is definitely his best and worst quality. Their appearance on the reality show that Dakota is overseeing throws Finn and Dakota into close proximity and the chemistry between this pair is smoldering right from the beginning.
Family relationships are the heart of Only Mine. The love and support from her sisters and mother keeps Dakota grounded. Their scenes are laced with humor and give the novel much of its charm.
Finn's relationship with his brothers is not quite as easygoing as Dakota's. Finn's love for Sasha and Stephen is obvious. However there is a great deal of tension between the brothers as the twins attempt to gain some much needed distance from their older brother. This subplot offers extra interest and conflict to the plot and provides the characters with additional depth.
With Only Mine, Susan Mallery presents her readers with a complex and multi-layered story. Fool's Gold is a wonderful place to visit as Dakota and Finn transition from friends to lovers within the warm and loving embrace of family and friends. Fans will be enchanted with this latest installment of the Fool's Gold series.
Rated 4.5 Gold Crowns by Grace!
Craving Perfect by Liz Fichera
Publisher: Carina Press
Genre: Contemporary Romance, Chick Lit
Length: 76,000 words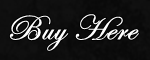 Review Copy Obtained from Publisher Through NetGalley
Summary:
A Life Less…Hers
Grace Mills craves being perfect almost as much as she craves raspberry scones. In fact, her life would be perfect if only she could lose ten more pounds, if only the pastry café she co-owns with her sister would turn a profit, if only the hottest guy at the gym would look her way…
And then "if only" comes true. Grace is suddenly straddling two lives: an alternate reality where she's a size two, weathergirl celebrity and being chased by the hot guy. Only Mr. Gorgeous isn't very nice, and she doesn't get to eat…anything, much less bake!
In her other life, she's starting to realize her sister is less than happy running the family café, and hunky Carlos, the gym's janitor, seems to have a secret crush on her. Maybe there's more to him than meets the eye…
Grace is living two lives and it's beginning to cost her. Is there a way to pick one…that's perfect?
Grace's Review:
In Craving Perfect, Liz Fichera has penned a delightfully whimsical tale about a slightly overweight and dissatisfied young woman who is magically transported into the perfect life she has been wishing for. But it does not take long for Grace Mills to discover that perfection is an illusion that is impossible to achieve. And that maybe what she has been searching for has been right in front of her all along…
Craving Perfect is a charming novel with many complex layers. The characters are flawed and imperfect but that is what makes them so easy to like and relate to. Ms. Fichera's narrative is witty and engaging and above all, insightful and thought provoking.
Craving Perfect is a highly entertaining novel with a unique storyline and outstanding characters. Liz Fichera flawlessly illustrates the old adage "be careful what you wish for, you might just get it." A fun and fanciful read that gives a different perspective on what comprises a perfect life.
Rated 4 Gold Crowns by Grace!