Archive for the 'Harlequin Blaze' Category
Cowboys Like Us by Vicki Lewis Thompson
Sons of Chance
Publisher: Harlequin Blaze
Genre: Contemporary Romance
Length: 182 pages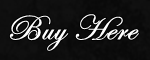 Review Copy Obtained from Publisher Through NetGalley
Summary:
Real cowboys aren't born. They're made…
Logan Carswell has just kissed his professional baseball career goodbye. Goodbye dreams, career and future. For now, though, he's working at the Last Chance Ranch and the town saloon, where sexy bartender Caro Davis is definitely taking his mind off his troubles…
Caro's days have been so hectic, she's forgotten all about the finer aspects of life. Like men. And sex. And really smokin'-hot sex with men like Logan. But when their two worlds collide—and boy, do they ever collide—they both realize that once the gear is off, a cowboy is still a cowboy!
Grace's Review:
Cowboys Like Us by Vicki Lewis Thompson is an engaging and passionate love story.
Logan Carswell and Caro Davis are appealing and well rounded characters that are sympathetic and likeable. Caro is such a compassionate and caring woman that she initially comes across as a pushover. However first impressions can be deceiving and Caro proves to be a strong woman who has no problem speaking her mind and standing her ground when she needs to. She is a sassy and rather spunky heroine that I really ended up liking quite a bit.
Logan is, without a doubt, a sexy and swoon-worthy hero. He is the perfect gentlemen with Caro and their sex scenes were blazing hot. Logan's growth as a character is phenomenal as he finds his life going in new and unexpected directions.
With Cowboys Like Us, Vicki Lewis Thompson has created an appealing romance that contains a surprising amount of depth and substance. Logan and Caro are fabulous couple who share an incredible bond both inside and outside the bedroom. Fans of the Sons of Chance series will definitely enjoy this latest installment.
Rated 4 Gold Crowns by Grace!
Should've Been a Cowboy by Vicki Lewis Thompson
Sons of Chance Book Four
Publisher: Harlequin Blaze
Genre: Contemporary Romance
Length: 224 pages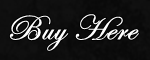 Review Copy Obtained from Publisher Through NetGalley
Summary:
Party organizer Tyler O'Connelli is on the fast track to her dream career. She's so close she can almost taste it. But when she returns to her family and sees her one-night stand, Alex Keller, all done up in his cowboy gear, her self-control is stretched to the breaking point….
They're worlds apart. She's a busy career girl, and Alex is a cowboy. But while getting together might not bode well for anything long-term, it more than makes up for it in sheer hot chemistry! Problem is, this is one wrangler she might want to get tied down—and tied up—to…indefinitely!
Grace's Review:
If you are looking for a quick, steamy read, then you need to pick up your copy of Should've Been a Cowboy by Vicki Lewis Thompson right NOW!
Tyler O'Connelli and Alex Keller had a seriously wanton and lust-filled one night stand at her sister's wedding. While not much has changed in Tyler's life in the intervening months, the same is not true for Alex. But the one thing that has definitely stayed the same is the couple's inability to keep their hands off each other. They quickly agree to continue their no strings attached fling, but keeping their entanglement emotion free is more difficult than either Tyler or Alex imagined.
A nomadic childhood has left an indelible impression on Tyler O'Connelli. She is a self confident and career driven woman with very few ties to anyone other than her family and her job. While visiting her sister, she begins to take stock of her life, and she is rather shocked to discover it comes up lacking in quite a few key areas.
In the months they have been apart, Alex Keller has fully embraced cowboy livin'. Time and distance have given him the clarity he needs to put his past in perspective, and he is ready to fully embrace his future. He realizes how important Tyler's career is to her, and he refuses to stand in the way of her professional goals.
With Alex, Ms. Thompson nails all of the key components that comprise our fascination with cowboys. From the fit of his jeans and Western shirt to the way he handles his Stetson, he is every woman's fantasy cowboy. His rugged good looks, courtly manners and the fact that he knows his way around a woman's body will have you ready to pack up and move to Wyoming ASAP in search of a cowboy of your own.
While Should've Been a Cowboy is a well written and enjoyable book, there were a few things that contributed to the book's lower rating.
The character's names became a problem for me. Tyler is usually a man's name while Alex is unisex. In this instance, the fact that Tyler is a woman and Alex is a man kept pulling me out of the story as I tried to keep straight who was male and who was female.
The romance between Tyler and Alex is very well done and the sex between the two is incredibly hot. But Should've Been a Cowboy basically takes place over a three day period of time which includes two extremely passionate days that take place ten months apart. It is a huge stretch of the reader's imagination that Alex and Tyler could fall in love in that short amount of time. If there had been a little more development of their relationship outside of the bedroom, they would have talked through some of their issues instead of jumping to conclusions which caused a couple of major misunderstandings.
Despite my abovementioned concerns, I found Should've Been a Cowboy quite a compelling read. Vicki Lewis Thompson fully engages her readers with an entertaining storyline and charming protagonists. Tyler and Alex are vibrant characters that are unbelievably easy to relate to. The Last Chance Ranch is a wonderful setting and provides the novel with a great deal of family atmosphere and a delightfully homey touch.
Although Should've Been a Cowboy is part of the Sons of Chance series, it can be read as a standalone novel. But seriously? You won't want to miss Nick, Gabe and Jack's stories so if you haven't already purchased them, you should do so now. You will be glad you did!
Rated 3.5 Gold Crowns by Grace!