Archive for the 'A Creed in Stone Creek' Category
A Creed in Stone Creek by Linda Lael Miller
Publisher: Harlequin
Genre: Romance, Western
Length: 384 pages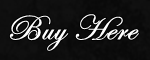 Summary:
When single attorney Steven Creed becomes guardian of an orphaned five-year-old boy, he trades his big-city law firm for a ranch near his McKettrick kin in the close-knit community of Stone Creek, Arizona. Taking care of little Matt and fixing up his run-down ranch house with its old barn loosens something tightly wound inside him. But when Steven takes on the pro bono defense of a local teen, he meets his match in the opposing counsel—beautiful, by-the-book county prosecutor Melissa O'Ballivan. It'll take one grieving little boy, a sweet adopted dog and a woman who never expected to win any man's heart to make this Creed in Stone Creek know he's truly found home.
Grace's Review:
A Creed in Stone Creek is the first of three new books in Linda Lael Miller's wildly popular Montana Creeds series.
Steven Creed and his newly adopted five year son, Matt, are beginning a new life in Stone Creek. With a recent breakup in his past, a ranch to rebuild, and a new son, the last thing Steven is looking for is love. He is instantly attracted to the feisty and beautiful prosecutor Melissa O'Ballivan.
With a failed relationship behind her, Melissa is reluctant to risk her heart again. Helpless to resist the passion flaring between them, Steven and Melissa cautiously begin dating. Will their burgeoning relationship survive an impending court case that finds them on opposites of the law?
A Creed in Stone Creek is trademark Linda Lael Miller. Well developed, winsome characters easily engage the reader in this fast paced and entertaining novel. Steven and Melissa are likeable and vibrant characters, and their respective struggles to let go of their painful pasts is moving. Given the losses in his life, Matt is mature for his age but he still manages to hold onto his childlike innocence, and his faith in the adults in his life is unshakeable.
Overall, the plot of A Creed in Stone Creek is sound, but there are a couple of inconsistencies in the story line. The romance between Steven and Melissa felt rushed and the conflict in their relationship was abrupt and unexpected, but it was resolved quickly. The secondary characters are charming and their interactions with the main characters provide added depth to the novel.
Fans of novels with strong family connections, traditional values, and small town living will thoroughly enjoy A Creed in Stone Creek. Followers of this series will be delighted with the opportunity to catch up with characters from previous books. The intriguing glimpses of Brody and Connor leaves Linda Lael Miller'sreaders eagerly anticipating the next two novels of this compelling trilogy.
Rated 3.5 Gold Crowns by Grace!