Secret Daddy by Edna Curry
Publisher: Whiskey Creek Press
Genre: Contemporary Romance
Length: 232 pages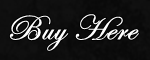 Summary:
After secretly donating sperm so his sterile identical twin brother, Don, can pretend to father a child, Dave Langer finds himself in a legal quandary. Don and his wife Jenny have died, and Jenny asked her sister to adopt the baby boy, Cory. Dave has no proof Cory is his.
Cathy Kassig, illustrator, loves the baby but has money problems that Dave could solve if only she'd let him. Dave convinces her to come live near him and allow him to help her. Thus, he gets a second chance to at least be near and get to know his son. Only his son's new mother is wildly attractive—and falling in love was not on his agenda.
When she learns he's the baby's father, she's afraid he and his rich family will take the baby away. Can they learn to trust each other and get along?
AJ's Review:
Edna Curry is a new author to me, but I thoroughly enjoyed Secret Daddy. The characters were well-developed and engaging as Ms. Curry allowed the story to play out. It was a real treat to watch Cathy and Dave learn to conquer their fears regarding each other and learn to co-exist for the sake of Cory and eventually develop into a loving family.
In spite of the demons that plagued Cathy in regards to her past mistakes with men, her stubbornness, and her fear that Dave was trying to take her son and the only link left to her deceased sister, she begins to thrive and make friends int he small town of Sugar Lake. It's obvious that Cathy loves Cory with all of her being and soon finds herself in love with Dave, but unwilling to admit it once she discovers the secret that Dave has been keeping from her.
Dave loves his son the minute he holds him, but doesn't know how to tell Cathy the truth. He regrets not fighting harder for Cory and as he learns more about his son and the intriguing, strong-willed, stubborn woman who has adopted Cory, he falls in love with her more and more each day. When his protective side and bossiness threatens to drive Cathy away, he comes up with a new plan to woo the mother of his son. Unfortunately, when the truth regarding Cory's paternity comes to light, how will Dave explain the deception? Will these two stubborn people finally waive their white flags and embrace the love that's developed over the months they've been together? Maybe, with a little help from family and friends, but only time will tell.
Secret Daddy is a captivating story that will tug at your heart strings, put a smile on your face, and help you remember what's most important in life…family. Ms. Curry does a wonderful job of developing three-dimensional characters that are loveable and stubborn to the point that you don't know whether to hug them or shake some sense into them. The secondary characters were well-developed and only increased the depth and plot of the story. I must admit that I'm curious to see if Tess will get her man. LOL! Not only did Ms. Curry provided us with a picturesque description of Sugar Lake, but she also hit the nail on the head in regards to how quickly gossip can run rampant in a small town where everyone knows everyone elses' business. I thoroughly enjoyed Secret Daddy and would recommend it to my friends.
Rated 4.5 Gold Crowns by AJ!
One Response to "Secret Daddy by Edna Curry"