Kiss Me, I'm Irish by Roxanne St. Claire, Jill Shalvis, and Maureen Child
Publisher: Harlequin
Genre: Contemporary Romance
Length: 512 pages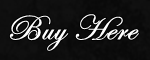 Summary:
The Sins of His Past by Roxanne St. Claire
For one incredible night, Kendra Locke gave Deuce Monroe everything she had. Then he walked away without a backward glance to chase his big-league dreams. Now after one too many daredevil stunts, he's back in his hometown ready to pick up where they left off—but Kendra has no intention of giving in so easily .
Tangling with Ty by Jill Shalvis
Dr. Nicole Mann, a child prodigy who graduated high school at the age of thirteen, has no room in her mind or her schedule for romance. But when the architect renovating her apartment turns out to have a charming Irish accent, all bets are off—and Ty Patrick O'Grady plans to use every trick in his book to stay in her life for good.
Whatever Reilly Wants by Maureen Child
Connor Reilly only has a few weeks to go in his "no sex for ninety days" bet with his brothers—and he figures no woman is safer to be around than his best friend, Emma Jacobsen. Until Emma shows up at a bar in a short skirt and high heels, and suddenly seems anything but safe!
Beth's Review:
Overall, this book is deliciously sensual and about as hot as it gets! I loved it!
The Sins of His Past by Roxanne St. Claire

Kendra has always loved Deuce, but he's only ever seen her as his best friend's little sister. Then one day he finally realized she was growing up. One thing led to another until they had sex on the beach, but then he went off to play baseball and never called her. Not only did she give him her virginity, she ended up pregnant with his child. Since Deuce never called, he never knew she'd been pregnant…or that she'd lost the baby. Now, ten years later, Deuce is back and Kendra doesn't want him to hurt her again.
The Sins of His Past will tug on your heartstrings with the tender emotions of romantic love. I love a story with a best friend falling for his buddy's little sister, regardless of all the complications that may bring to all of those involved. It's sweetly romantic, always comical and is extremely easy to relate to. The sports storyline is always popular, but you'll love this hero like no other.
Ms. St. Claire knows how to make her sports heroes hotter than sin and every girl's fantasy. She puts detail into the story and makes you feel the sexual tension in spades. The sex itself will make you h-o-t and you just may need to take it out on your own man. I'm thinking he'll be glad you read this book (lol) and you will too!
Tangling with Ty by Jill Shalvis

Nicole's a doctor and takes her job very seriously, putting in way too many hours and ignoring her social life. She's usually a loner and has never had a problem with that, until the two women in her apartment building feel the need to become her best friends, taking care of her at every turn.
Then the hot new architect starts hanging around, always needing something. Nicole has always been happy working too much and spending her time alone, until her attraction to the architect, Ty, becomes unavoidable. Ty's always had wanderlust, and only wants a no-strings affair before the relocation bug bites him. Nicole thinks that's what she wants too, but is it?
Has there ever been an architect quite so hot? I don't think so and Nicole doesn't either. The mutual attraction will keep you warm and cozy while you anticipate the actual consummation, and Tangling with Ty will keep your imagination working at a steady pace. The interaction between the hero and heroine makes the story come to life quickly and meaningfully, with sexual awareness keeping you on edge. The emotion of loners Ty and Nicole is tender and special, as they realize that even though it was unintentional, they've fallen in love.
The supporting characters add to the emotion and joy and make the story come together as a whole package. Since Ty is Irish and has a sexy brogue, and Nicole has to nurse him back to health after an unfortunate accident, this is one sexy romance!
Whatever Reilly Wants by Maureen Child

Oh my gosh, the stories just keep getting sexier! Connor makes a bet with his brothers to remain celibate for three months. The winner takes all of the ten thousand dollar inheritance from a great uncle, but only if he remains celibate the entire three months. If they cave on the bet, the church gets the money for a new roof.
Brian gets back with his wife and willingly loses the bet. Now it's up to Connor and Aidan and each thinks they'll win without a problem. Connor figures he'll just hang around his best friend, Emma. He's never seen her as a woman, just as his best friend who runs a garage. Emma finds out and ratchets things up to entice Connor to lose the bet. Will they be able to recover when their relationship changes forever?
You've probably read a romance where best friends suddenly see each other differently and their relationship turns into more than they ever expected. Well, that may be the basis of Whatever Reilly Wants, but it's by far, not that average story. The plain old friendship turns into a sexual inferno right away, and when they think they've made a big mistake, they just can't stop thinking about each other. The sex is explosive and this couple is all but smokin' when they get together! This was the perfect story to wrap up the book. You just keep getting more addicted as you turn the pages…yum!
Kiss Me, I'm Irish is a real treat for the eyes, the heart, and especially the body! I loved each story and they were equally hot, super sexy, and fast-paced. Just the way I like 'em!
Rated 5 Seashells and a Recommended Read by Beth!